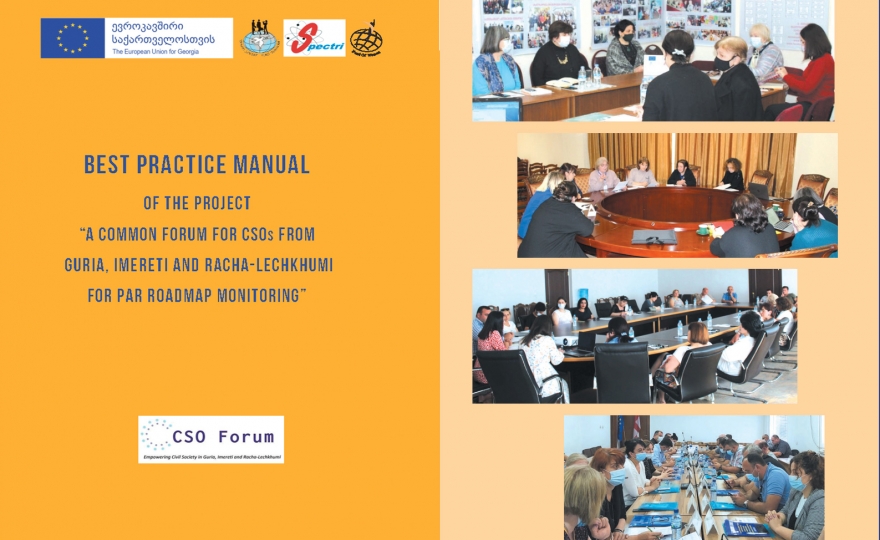 The project, through which the participants gained a lot of experience, has come to an end.
The project, which had a great success in the history of the Fund "Sukhumi" and its partners - the Fund of Women Entrepreneurs and the Imereti Scientists' Union "Spectri".
At the end, traditionally, a publication was prepared in Georgian and English. It is demonstration of experience to stakeholders. This is a guideline, which reflects the project results, achievements, lessons learned.
The work was carries out in the framework of the project "A common forum for CSOs from Guria, Imereti and Racha-Lechkhumi for PAR Roadmap monitoring".
The project is implemented with the support the European Union - #EU4Georgia