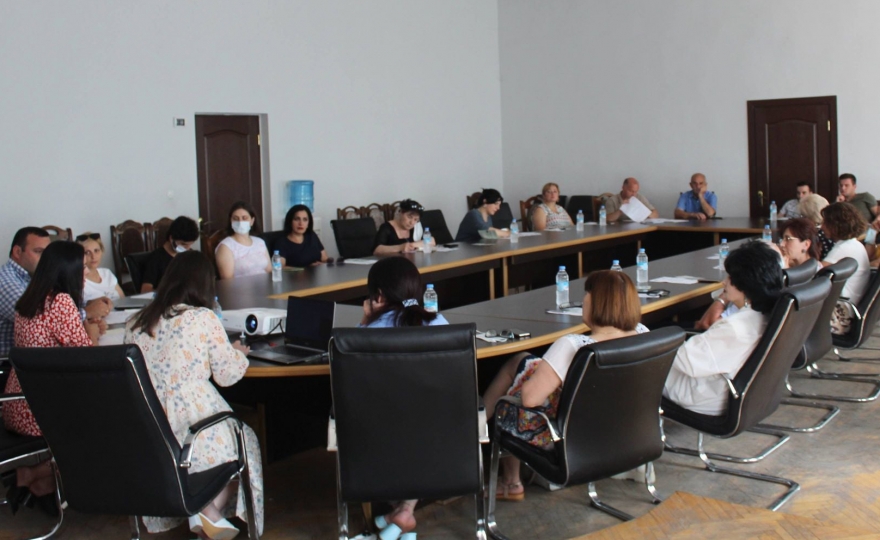 It was a round table - presentation on the topic "E-petition in Khoni municipality". The meeting, held in the City Council of Khoni, was attended by 28 participants: representatives of local government and civil sector. Participants were provided with information on the results of the project "A common forum for CSOs from Guria, Imereti and Racha-Lechkhumi for PAR Roadmap monitoring".
One of the successful results of the project is the creation and implementation of an electronic petition system. The speakers talked about the information campaign carried out in 12 administrative units of Khoni municipality, as well as about the e-petitions presented on behalf of the communities and the process of challenging the petitions by the local government.
Participants received detailed information on completing, registering and signing an electronic petition on the municipality's website. During the active discussion, the emphasis was placed on the inclusion of the population, in particular - the activation of youth in the process of solving local problems.
The project is implemented with the support the European Union - #EU4Georgia