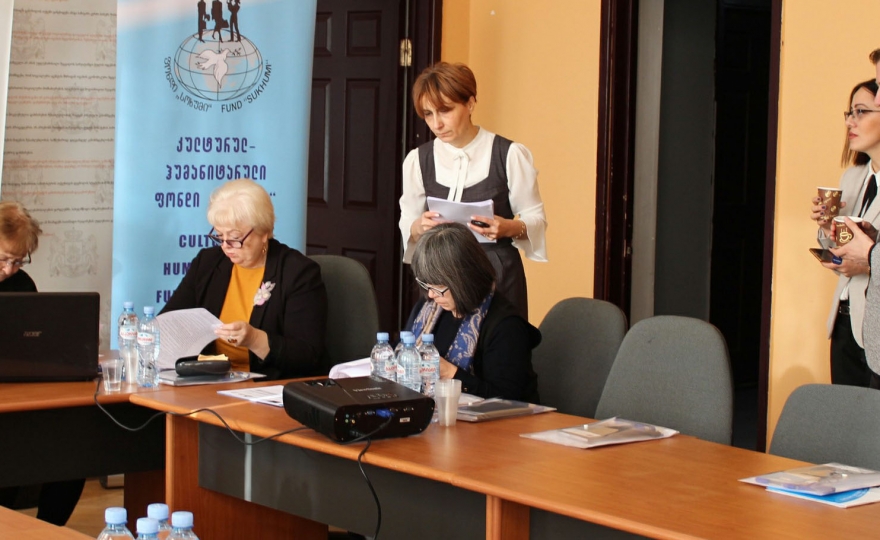 On 22nd November, the first CSO Forum meeting and the training on Public Administration Reform (PAR) roadmap and citizens' involvement in PAR roadmap monitoring was held at the Public Defender's Kutaisi Regional Office for the representatives of sixteen CSOs - Forum members from Guria, Imereti and Racha-Lechkhumi.
44 participants of the CSO Forum got an overview about the main goals, objectives and activities of the project "A common forum for CSOs from Guria, Imereti and Racha-Lechkhumi for PAR Roadmap monitoring", the PAR and the roadmap and their role in the PAR roadmap monitoring.
All CSO Forum members are eager to cooperate within the frames of the project and make their input into the PAR roadmap monitoring to improve the Reform's implementation at local level.
Project director Alla Gamakharia summed up the first Forum meeting and training:
"Today was a very important first step for the project. We brought together different CSOs from our project regions. The general feedback was that our Forum members are now aware of the importance of the PAR for their own work, but also for society as a whole. We are looking forward to the following trainings and project activities in our 8 project municipalities."
The project is funded by the European Union.
The project is implemented with the support of the European Union - #EU4Georgia